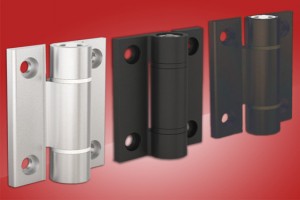 This brilliant new range of aluminium profile spring hinges combines attractive design with high performance characteristics of value wherever self-closure of doors or access panels is desired in factories, on vehicles, in offices, on machine tools, or integrated into metal furniture or medical equipment.
They incorporate a completely invisible internal spring mechanism with different torque settings available to ensure automatic opening and closing – and may be specified with other functional features such as friction and detent for combined matching installations. Standard finishes available are clear or black anodised. Overall size is 67mm x 55mm with torque settings of 0.35 N.m, 0.70 N.m, or 1.3 N.m.
Contact us here for further information on this new product range.