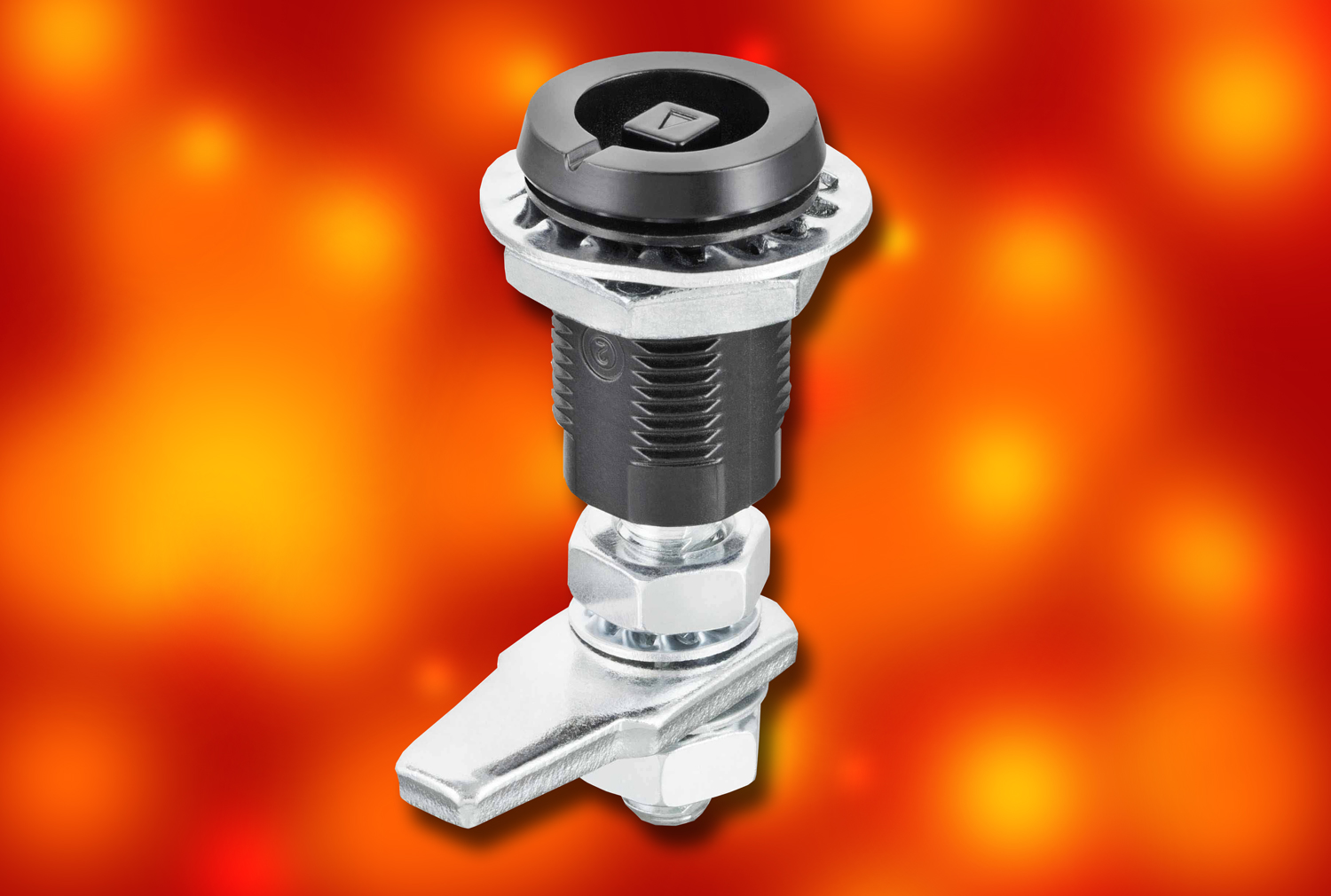 Our new 1-067 compression latch comes in a sleek low profile design (4.5mm protrusion) with 7mm compression and locked/unlocked visual indicator – and is thus especially well-suited to applications that require quick and secure locking in high vibration environments, such as vehicles or machine tools.
The 1-067 is configured to offer a direct replacement for other quarter-turn locks as an upgrade or replacement, where it features rugged 5mm cams, a variable depth adjustment and a choice of six common industry inserts. Construction is in zinc die with black powder coat finish.
Contact us for more information.