Our extensive range of grab handles incorporates many different approaches – from factory equipment utility through office furniture to rugged domestic, in sizes that cover finger pulls and dish handles to low cost plastic bridge handles or robust chrome/steel.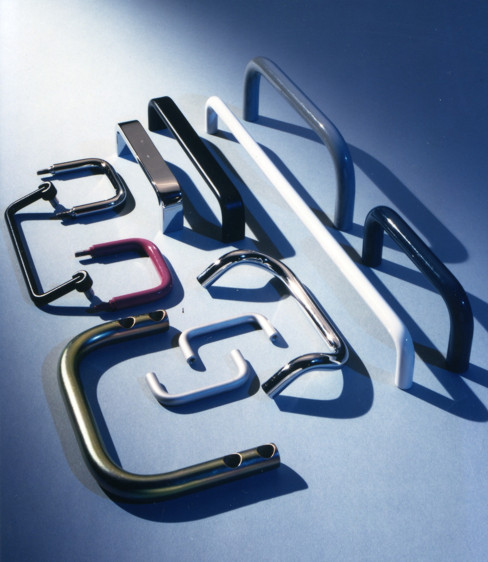 Finger pulls and dish handles are compact solutions to low force requirements where a larger component would be out of place such as in the computer industry, 19" technology cabinets etc. Plastic bridge handles in the FDB range feature both low cost polypropylene and high grade polyamide materials in designs for front or rear mounting, with/without cosmetic snap-in covers. Steel based handles for more rugged applications are available with resilient elastomer cover for manual comfort. Chrome finished items provide stylish appearance, with black oxide finish also available. Industry standard sizes are available.
Grab handles, together with other components, may be ordered for supply in production packs under the Rocfast packaging/assembly service as a consolidated program.