We are delighted that over many years we have accumulated a wide range of ex-stock stainless steel hinges to accommodate the many types of cabinet that may be demanded of  specialist builders for light industrial purposes – in offices or on a workshop or warehouse floor.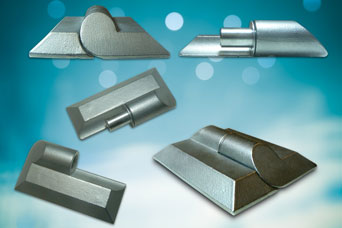 These range from weld on bullet hinges and simple lift off removable pin types to sophisticated parallelogram and friction torque designs.
Once highly expensive to specify (even made to order) stainless steel hinges are now much more commonly used for their robust reliability and corrosion resistance and are available ex-stock for urgent delivery from our Online store.