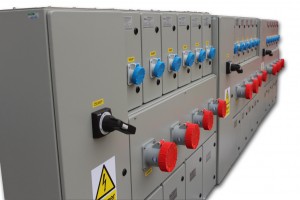 For many years we have provided custom built power distribution, control and electrical protection panels as bespoke items for individual applications – often in project format for major establishments – eg for airfield use or large factory installations, in military environments and so on, but also in smaller numbers for more general applications.
These comprise indoor and outdoor equipment supplied in steel, GRP or stainless steel enclosures to suit harsh environments above or below ground. They are available in a variety of finishes.
Often it is sufficient to simply adapt one of our standard designs, which are readily configurable to meet the requirements of these slightly out of the ordinary installations.
And for the really special situation we provide a technical advisory service to assist with a full project specific design leading into our custom build program. Contact us to discuss with our engineering design team.