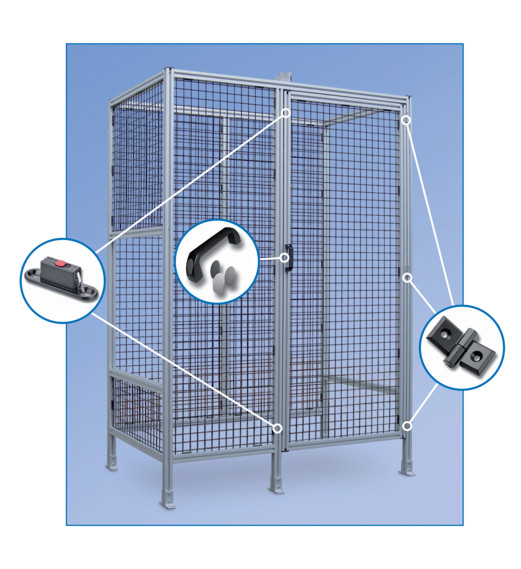 Capability here at FDB in supply of accessories for specialist equipment manufacturers is further enhanced by our product range in respect of Aluminium Profiles often used for equipment frameworks, cages or access panels. These profile sections are quick and convenient to use because they can be easily set up and are very flexible in that they can be re-configured as needs change. This capability however depends on the matching accessories such as latches, hinges and joiners.
Our versatile range of fittings is matched to industry standard profiles to ensure ease of use and speed of assembly – items include a slam latch, lift-off hinges, adjustable hinges, 180° hinges, D-SNAP technology joiners, flush mount quarter-turn locks, bridge handles, as well as snap-in joiners and hinges. This accessory range completes the profile system enabling robust industrial solutions to be made with minimum difficulty.
Click here to download catalogue.