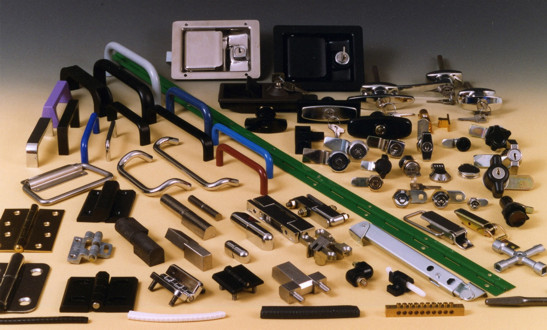 While putting together our Online store it was interesting to notice how many really useful miscellaneous items we have in our catalogue and because it is a section that is rarely viewed we thought it worthwhile to pay it a little attention in our blog – in the hope that it will help customers to find "that important little widget or thingamyjig".
So we found that our miscellaneous section contained:
Spring bolts, dust caps, anti rotational device for locks, finger pulls for locks, cam slider to reduce damage and friction, corner gasket radius adapter, bridge clamp, slide bolts, drawing pocket, multi angle stay, dual ball catches, Snapline uninstall tool, escutcheon covers, retaining rings, serrated earthing washer, mini/small and large lid stays, magnetic catches, a non magnetic touch latch and a roller catch.
Many of these items we note are exactly the sort of thing that our Rocfast Assembly & Logistics service is increasingly finding appropriate to prepackaged service component packs, which we deliver all around the world for onsite installation where you want to be sure you have all the parts you need but are a long way from a source of supply.