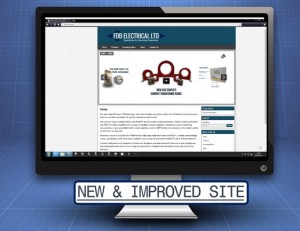 We are delighted with the new FDB Electrical website which covers our ranges of high performance electrical protection units from multi-way RCBOs to outdoor and custom distribution panels. The site presents full product information in one place, together with the FDB Knowledge Base program of guidance documents for free download.
The site is populated with details on our ranges of Enclosed Units and Panel Mounting Components – including RCD's and RCBO's for personnel or plant protection, Earth Continuity Monitors and RCD Test Sets, together with a range of ancillary devices supplied separately as panel mounting components, or pre-assembled within steel, stainless steel or GRP enclosures complete with socket outlets or terminals as required.
Protective devices available cover fully adjustable multi-function RCD's, variable earth leakage relays, percentage earth fault relays together with a range of external toroidal CT's up to 240mm diameter.
Electrical protection units are also listed at the FDB online shop – www.fdbonline.co.uk, together with the FDB Panel Fittings range of enclosure hardware such as locks, handles, hinges and gasket for specialist enclosures and cabinets.