Our range of specialist panel mounting electrical protection items available at our Online shop includes RCDs, Earth Continuity Monitors and special purpose electrical protection devices  compliant with with BS4293. These enable panel builders and installation engineers to configure their own electrical protection systems within an application specific enclosure or cabinet providing appropriate environmental protection.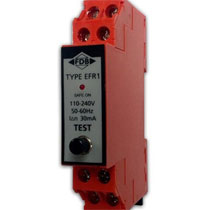 We offer both AC and DC types of panel mounting components to multi-range protection levels including pre-set and user adjustable types. Where appropriate we use solid state circuitry to offer immunity to voltage transients and DC components. The range includes associated core balance transformers in a range of sizes to suit each installation.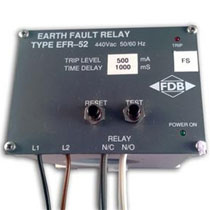 For visual monitoring we have the EFU10/M Panel meter and for testing we have a portable series 6 RCD test set.