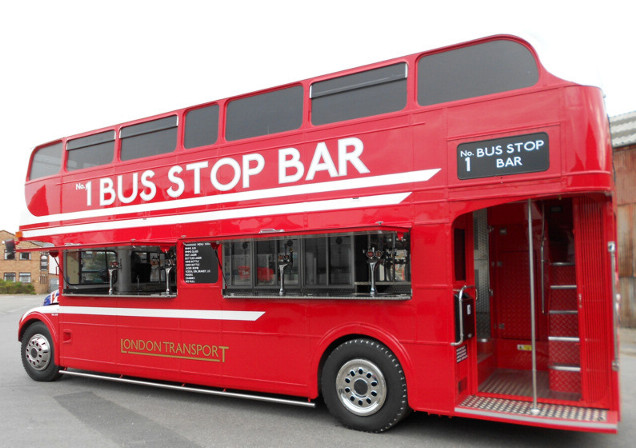 The Leyland Routemaster, once so beloved of London Transport and its passengers may still be seen in service to a different kind of passenger, courtesy in part of hardware supplied by ourselves. This time serving as a mobile hospitality platform at venues around the country, i.e. a mobile "Bus Stop Bar".
The converted double decker is used for functions, weddings, sporting events etc. and features externally a variety of stainless steel hinges, chrome T handles and bridge handles on the side opening access panels, which provide part of the bar area and cover. On internal cupboards there are a selection of hinges and quarter-turn locks, supplied assembled under the our Rocfast banner for ready installation, with differing cams.
The completed presentation is a delightful reminder of this style of public transport with a modern high quality finish.
"What's yours? – I'll have locks, handles and hinges to go please!"
Contact us to discuss your unusual project.