Focusing on cabinet and furniture hardware under the "Panel Fittings for Every Enclosure" banner we have recently launched a new range of high quality fittings designed for areas where style and robust use are key to the situation. This would include retail/service environments, corporate offices, high quality equipment and public access facilities such as banks, libraries etc.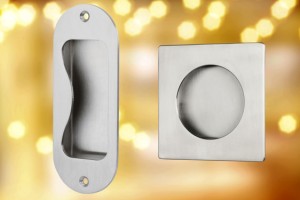 Hinging within the range is offered with a series of mild steel and brass butt hinges coupled with decorative and lift-off types. Specialist screen and presentation case designs provide for those infrequent but otherwise standard needs – for more frequent use there is also a selection of piano hinges in sizes from 25mm to 38mm flat widths and in materials of steel, stainless steel, aluminium and brass. The range also covers highly finished pulls and knobs – complimented by inset mounted flush pulls for sliding doors and panels.
Contact us for details for the full range to suit your application.