Stainless Steel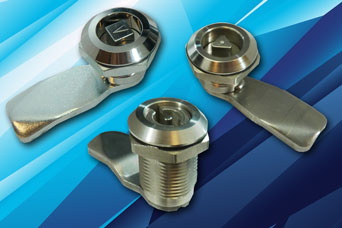 Quarter turn locks and latches – or "quarter turns"as they are sometimes known are the mainstay of our panel fittings industry with an increasing interest in IP65 rated units – as reflected by the extensive stock and availability at our Online store. Typically IP65 and lower ratings in polyamide or zinc die are appropriate but we are being asked more and more for stainless steel – which we also have.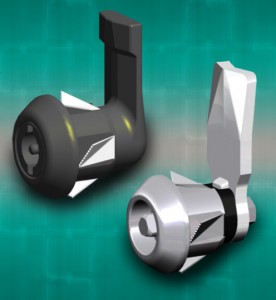 Of course there is no better way to check out these 1/4 turn access fittings than to go and look – so please do so here.
Or contact our experienced team to discuss your particular needs as we can supply from many major international manufacturer/suppliers.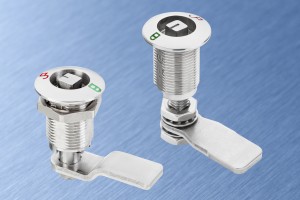 Compression locks and latches are gaining in popularity for their enhanced IP security and their vibration resistance, which makes them suitable for use on specialist vehicles and railway rolling stock, as well as achieving greater gasket pull down performance. Compression locks and latches come in a variety of formats including industry standard quarter turn and recessed lever designs – given their focus on high degrees of sealing and the likely environmental application  many compression latch locks are required in stainless steel – such as for use on hygiene/wash down equipment where the whole design concept is centred around high levels of functionality. See our Online store for ex-stock ordering and rapid delivery.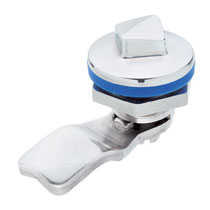 Our food and medical lock offering includes two specialist quarter turns in stainless steel with integral colour coded washers and extra smooth designs – both available ex-stock from our Online store.
The IP67 ref 7-081 quarter-turn lock is good news for cabinet suppliers to the food processing and clean room industry sectors. By virtue of its specialist SW13 insert and key arrangement the 7-081 minimises traps for dirt and biological material. This is achieved by use of a polished surface and smoothing transition radii, as well as water and dust tight dual O-Rings giving protection to IP67. Design is further enhanced by manufacture in AISI 316L stainless steel and availability of a range of cams to accommodate varying door to frame depths.
Both food and medical industries are also served with the 7-081.01 "Hygiene ¼ turn lock" in stainless steel. This lock has been specifically designed to meet the requirements of these environments with an easy clean, non-dirt trapping design and IP69 sealing to K rating – to withstand regular high pressure, high temperature wash down and steam cleaning. In addition, its blue silicon seal conforms to the requirements of the FDA (Food and Drug Administration).
IP69K rating means that in addition to hygiene sensitive applications, the 7-081.01 is suited to many other installations such as car wash centres, and outside machinery, e.g. dump trucks, cement mixers etc. that undergo regular intensive cleaning.