compression locks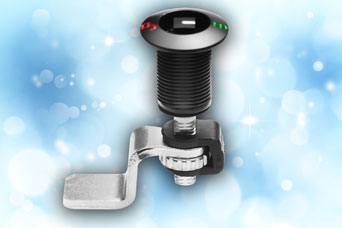 The standard DIRAK compression latch from FDB Panel Fittings is now also available in black to pair with black hinges and other enclosure hardware. The black finish with white insert markings offers a particularly clear indication of the latch position.
This IP65/67 latch offers a full 6mm of compression to ensure good gasket pull down along with excellent vibration resistance to prevent nuisance opening. It is useful especially on vehicles and machine controls where vibration is problematic.
Square & Triangle inserts (8mm) are standard & 3mm & 5mm Double Bit inserts. The 1-078 set height version is supplemented by the 1-079 option with a threaded square shaft to accept an adjustable cam accessory which permits depth variation of from 17mm to 73mm without the use of tools.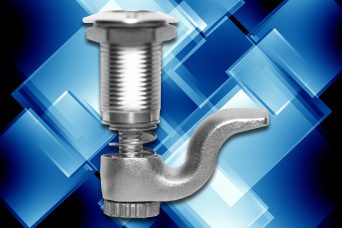 Our Online store has a good range of compression latches for sealing of enclosures and panels in arduous situations, such as on vehicles and in wash-down areas where their superior performance is of benefit to ensure optimum sealing and resistance to the effects of vibration – protecting equipment and preventing nuisance opening they are available in zinc die and stainless steel and provide degrees of protection up to IP67.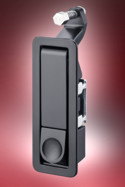 Especially of value for use on vehicles are the paddle type lever action compression latches with push button release which can be operated entirely by hand and so are convenient for lockers and cupboards which require secure closure with quick opening.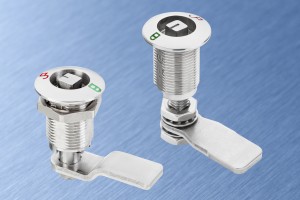 Compression locks and latches are gaining in popularity for their enhanced IP security and their vibration resistance, which makes them suitable for use on specialist vehicles and railway rolling stock, as well as achieving greater gasket pull down performance. Compression locks and latches come in a variety of formats including industry standard quarter turn and recessed lever designs – given their focus on high degrees of sealing and the likely environmental application  many compression latch locks are required in stainless steel – such as for use on hygiene/wash down equipment where the whole design concept is centred around high levels of functionality. See our Online store for ex-stock ordering and rapid delivery.