Stays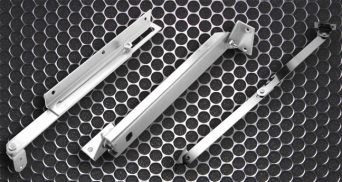 It is interesting just how many types of door and panel stays are called for in the specialist enclosure industry – for example we have adjustable, telescopic, stainless steel, vibration proof, wind stop, cover stays and eyelet cable restrictors all available at our Online store. Sizes vary from 100mm to 710mm and materials are steel and in stainless steel.
A parallel range of gas struts is available to order and further information can be viewed at our Knowledge base here.
Mounting can be at the top of a door or at the base – for horizontal lids mounting is at the sides. Stays with positive stops are used where the door is to be held open for an extended period while work is carried out – whereas a simple extension stop is useful for doors in windy conditions or to restrict the momentum of heavy doors so that they do not damage their hinges or adjacent panels.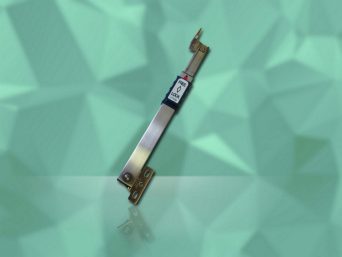 It can be surprising sometimes just how many variants of a simple design are available – take the humble cover or door stay for example – we have in stock adjustable ones, telescopic ones, vibration proof types and wind stops – oh and steel or stainless steel. So whether for convenience or for health and safety reasons our stays can help the specialist panel builder support a door or prop a cover to enable safe access with a quick and simple locking mechanism. See our Online shop or contact us for more.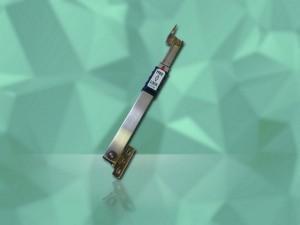 We are pleased to have a new adjustable multi-angle lid and door stay – ref 24-7-3580  available in stainless steel. This is a valuable new accessory and joins our  already wide range of stainless steel enclosure and cabinet hardware fittings.
The AISI 304 stainless steel adjustable stay enables locking of a lid or door in multiple positions by use of a manually sliding lock lever. It is ideal for applications experiencing shocks or vibration in situ. It is considered suitable for commercial vehicles, off road/agricultural vehicles, railway rolling stock, also for enclosures for telecoms, commercial and street furniture and industrial equipment.
The 24-7-3580 support stay is extendable from 224mm to 350mm in 6mm pitched increments and may be installed singly either LH or RH, or in pairs. Maximum compression load is 290N.