Our very new FDB Electrical website gives a full overview of products with detail data sheets where applicable.
This range includes RCD's and RCBO's for personnel or plant protection, Earth Continuity Monitors, RCD Test Sets together with a range of ancillary devices supplied separately as panel mounting components, or pre-assembled within steel, stainless steel or GRP enclosures complete with socket outlets or terminals as required.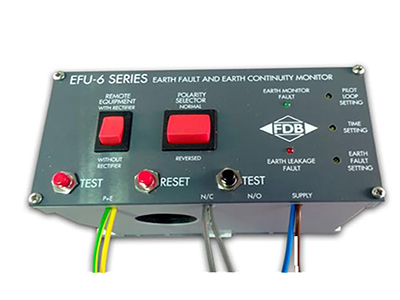 Protective devices available from FDB include fully adjustable multi-function RCD's, variable earth leakage relays, percentage earth fault relays together with a range of external toroidal CT's up to 240mm diameter.
View our new site here.