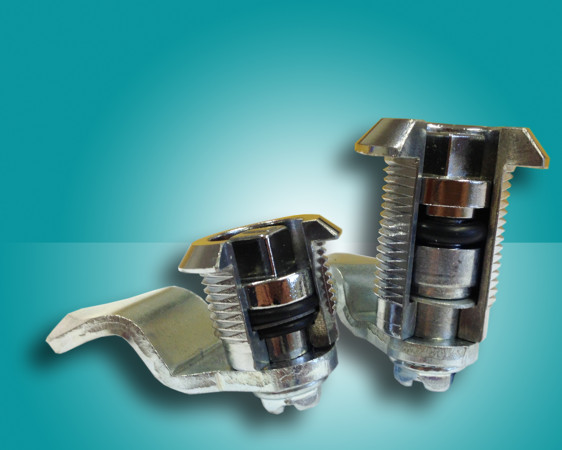 Our Panel Fittings and Electrical divisions will be exhibiting their ranges of enclosure related products and services at the Southern Manufacturing Show in Farnborough on February 10-12th, 2015.
We will be featuring on the stand the popular Rocfast "locks and logistics" package which handholds customers through the supply chain hurdles of specification, ordering, component assembly, packaging and delivery, whether to factory or installation site. Typically this involves locks to varying IP ratings in plastic, zinc die or stainless steel, but also covers the collation of production packs – hinges, keys, tabs, gasket etc. in scheduled quantities.
Of particular interest to enclosure and cabinet builders will be the Dirak range of high quality swinghandles, locks, hinges and other panelware, plus their D-SNAP technology components.
On the Electrical side, as leading specialists in the field of electrical protection there will be RCDs for personnel or plant protection, Earth Continuity Monitors, test sets and auxiliary devices.