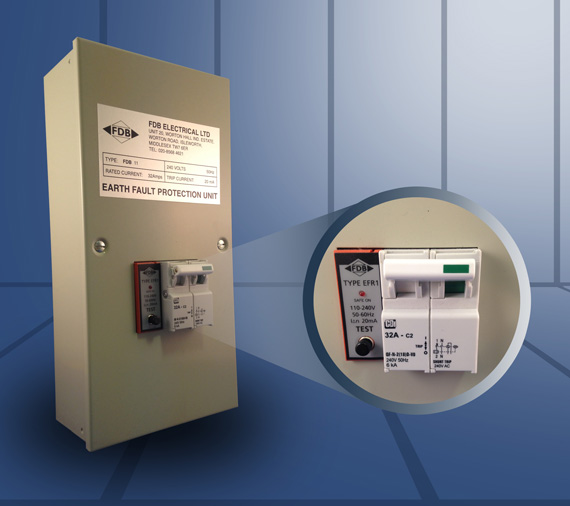 We are delighted to announce a new development of our RCBO technology approved for use in DC electrified areas (DC immune). The new FDB11 RCBO importantly incorporates loss of neutral indication and comes with overload and short circuit protection – features which are likely to be of interest to electrical contractors, design engineers and plant engineers working in and around rail industry installations where induced DC current may cause problems in adjacent AC lines. The FDB11 may also be used for simple AC protection in schools and similar institutional establishments where its high levels of quality and reliability are appreciated.
The new FDB11 has developed from some 40 years involvement with BR/Network Rail installations and is approved for use on auxiliary equipment, e.g. in coffee shops etc. to protect against induced DC current. The FDB11 RCBO is unaffected by any induced DC current and so retains its protective capabilities for AC equipment. It is available for 110V, 230V and (FDB13 for 400V TP&N) 50Hz-400Hz from 10 Amp to 60 Amp ratings.
Multiple RCBO installations are catered for with the FDB2 4-way steel housed assembly which may be banked up in fully modular horizontal or vertical formats.