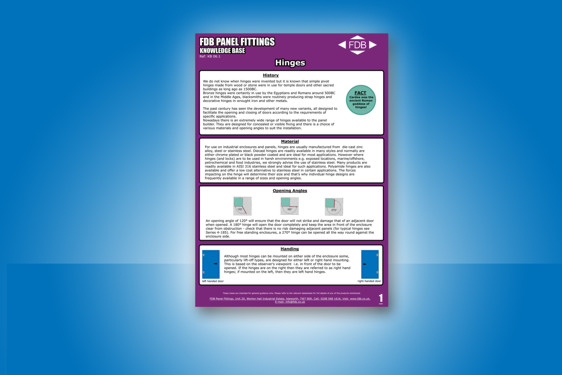 Just what the design engineer needs when coming to enclosure or cabinet hardware for the first time – we have many free to download information guides on specifying hinges, handles, rod locking systems etc. these are each drawn from our experience in specification and supply of equipment for electrical housings, access panels, lockers, special vehicles and many other applications.
We presently have Knowledge base sheets on :
Locks
Hinges
Seals and Gaskets
Continuous Hinges
Multi-point Locking
Swinghandles
Compression Locks
D-Snap Technology
Gas Struts
They are available on our website and at our Online store – but of course the greatest knowledge base is in the heads of our experienced technical sales people – so do contact us to discuss your application.