The Phoenix range of architectural hinges now available from ourselves at FDB Panel Fittings offers a varied approach to hinging of pedestrian access doors with a range of safety and security features such as anti-ligature radiuses, hinge leaf cover plates, built-in dog bolts and flush welded hinge pins. Security pinned hinges and concealed wire conductor hinges (for use with electronic entry controls) are further variations on the security theme.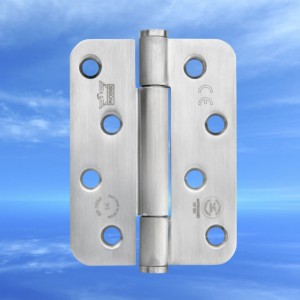 We also see the traditional piano hinge as a popular solution to secure installation of architectural doors, whether in timber or steel, particularly in arduous, high security or vandal-proof applications since when installed hinge pin removal is virtually impossible.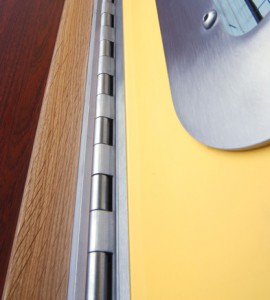 The Phoenix range provides an extensive platform for many bespoke applications such as cranked and odd leaf hinges, special centred or offset leaves, profiled hinges for UPVC and composite frames, as well as storm proof hinges. Twin pin lift-off items and removable pins or journal supported hinges compliment decorative finial and parliament hinges. Several ranges are also available in solid brass or anti-microbial finishes in addition to many traditional special finishes.
Contact us for information on variants and custom configurations.