Miscellaneous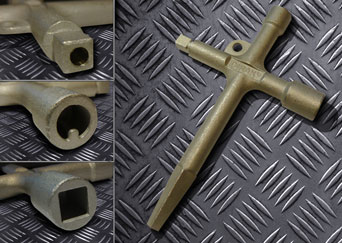 Explains FDB Panel Fittings, M.D. Gary Miles "In the railway industry we work with many different key types for various applications, requiring people to carry a lot of keys wherever they go. So we created a convenient and flexible product to better serve this industry – a universal key for 4 different inserts so that engineers can conveniently open multiple applications with one key".
The universal railway key offers a single piece with the 4 common key types to save on carry weight and ensure that engineers can always have the right key, right there to hand – with extra leverage for hard to turn locks, and an integrated eyelet for easy attachment.
This stainless steel key includes the conical square insert (Berne key), the socket square 7.6mm insert (UK), the DÜWAG insert and traditional conical square 9mm. Contact us for your universal railway key.
The EMKA slide shoe which fits over a standard cam provides a means of tightening up door closure, saving paint damage and smoothing operation – it is now available in black, which can offer an enhanced visual aspect to the installation for specialist electrical or electronic enclosure panels.
See our previous post for more on the slide shoe concept here.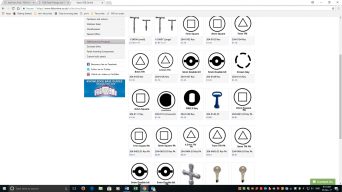 Our Online Store has a wide range of keys in metal and polyamide suitable for all general purpose quarter turn locks and handles for specialist cabinets and enclosures, such as quarter turns, L and T handles, swinghandles etc. We have crescent, food/medical, multi-key, polyamide and zinc die to suit all types of industrial situations.